PhD Candidate
Publications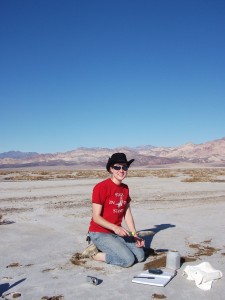 Cohan Frederick M & Sarah M Kopac (2011) Microbial Genomics: E. coli Relatives Out of Doors and Out of Body. Current Biology : CB 21: R587-R589.
Kopac S & Cohan FM (2011) A theory-based pragmatism for discovering and classifying newly divergent bacterial species. Genetics and Evolution of Infectious Diseases,(Tibayrec M, ed.), pp. 21-41. Elsevier, London.
Thornton DC, Sarah M Kopac & RA Long (2010) Production and enzymatic hydrolysis of carbohydrates in intertidal sediment. Aquatic Microbial Ecology 60: 109-125.
Connor N, Johannes Sikorski,  Alejandro P. Rooney, Sarah Kopac, Alexander F. Koeppel, Andrew Burger, Scott G. Cole, Elizabeth B. Perry,  Danny Krizanc, Nicholas C. Field, Michele Slaton, Frederick M. Cohan. (2010) Ecology of Speciation in the Genus Bacillus. Appl. Environ. Microbiol. 76: 1349-1358.
Current Work
A PhD candidate in the ecology and evolution division of the Biology department at Wesleyan University, Sarah studies the diversification of members of the Bacillus subtilis-licheniformis clade along a geochemical gradient in Death Valley, California.  Her preliminary results have identified ecotypes (closely related, ecologically distinct groups) that differ in their associations with soil copper, salinity, and boron content.
Background
Sarah received her BSc in 2008 from Fairfield University, where she did research with Drs Jen Klug and Tod Osier growing the toxin-producing algae Microcystis aeruginosa.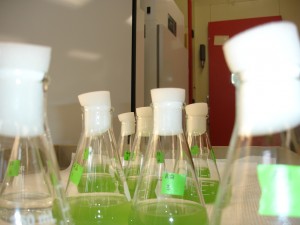 Through Farfield University she was inducted into Sigma Xi, the
Scientific Research Society.  During the summer before her senior year Sarah was accepted into the NSF sponsored Research Experience for Undergraduates at the University of South Carolina and worked in Dr. Richard Long's lab.  She contributed to the work for the publication "Production and enzymatic hydrolysis of carbohydrates in intertidal sediment" in Aquatic Microbial Ecology.
Presentations and Awards
Sarah was awarded a CT Space Grant Consortium Graduate Fellowship for 2011, in the amount of $20,000. She was also granted travel awards for the 2010 Astrobiology Science Conference and the 2011 meeting for the American Society for Microbiology.
She has also given guest lectures in Microbiology (2013), Research Frontiers (2012 & 2013), Global Change and Infectious Disease (2010 & 2012), Introduction to Biology Lab (2012), and Introduction to Biology Lecture (2012). Sarah has presented at a number of conferences, including the Molecular Pathology Retreat at Dartmouth 2010, ISME  2010 & 2012, ASM 2011, and the Gordon Applied & Environmental Microbiology 2011.
Contributions to the larger scientific community
Leadership
Sarah served as the president of the Biology Graduate Group from 2010-2011.  During this term she headed the planning committee for the 2011 Biology and Molecular Biology Career Symposium, wherein ten sessions featured a diversity of careers for PhD graduates in biology.  In her position as an officer for the Graduate Student Association, Sarah also contributed to the planning of the 2012 Graduate Student Career Symposium. She has been an officer for Wesleyan's Graduate Student Association for three years on the Benefits Committee and as VP.
Mentorship
Since 2008, Sarah has mentored 20+ undergraduate students in laboratory research, including bench work and bioinformatics and various statistical analyses. She holds weekly group meetings to discuss lab work. The Cohan lab is proud to maintain the largest number of undergraduate researchers in the Biology Department.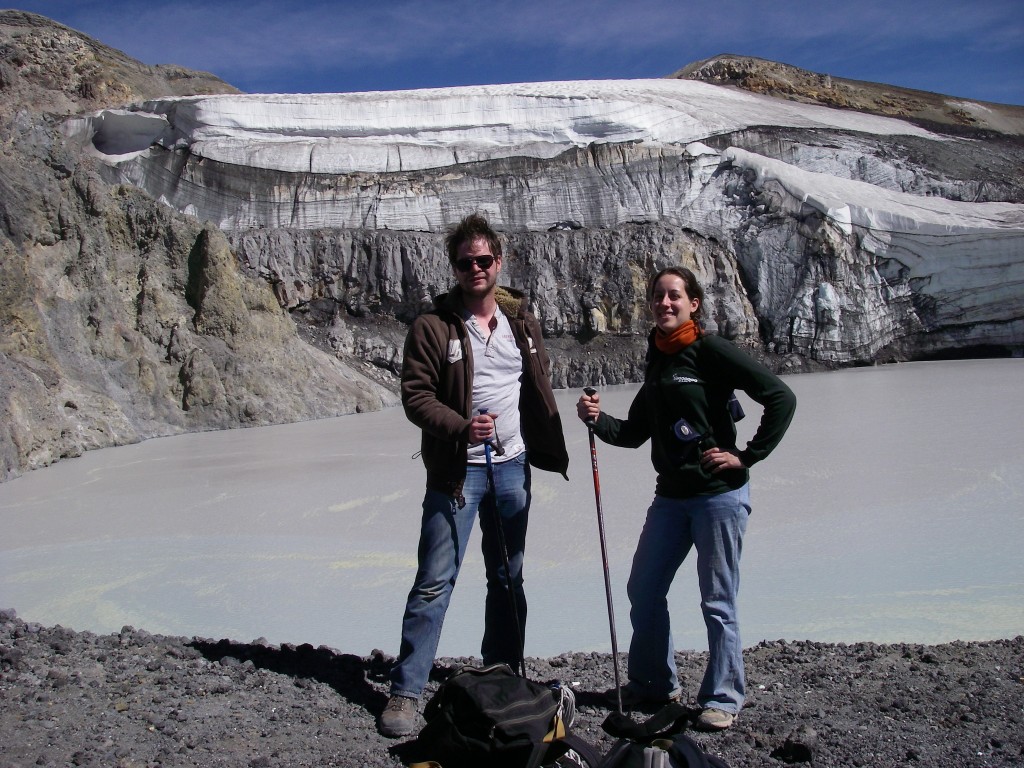 SKopac_at_wesleyan.edu